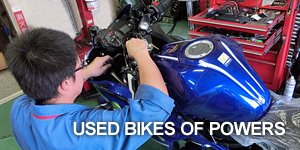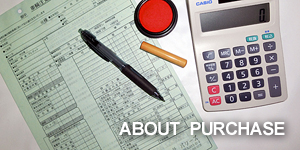 Good quality used motorcycles at the right price! We maintained them carefully for your safety and fun riding. If you have a question, please contact us with feel free!

---

SUZUKI
V-Strom 1000 ABS
BODY PRICE 
883,480
JPY (Tax included)
COLOR:RED
YEAR:2015
MILEAGE:2km
VEHICLE INSPECTION:2019/02
1 year extended warranty present!
---

YAMAHA
MT-09 ABS
BODY PRICE 
589,000
JPY (Tax included)
COLOR:MAT GRAY
YEAR:2014
MILEAGE:3,930km
VEHICLE INSPECTION:With 2 years
---

YAMAHA
MT-07 ABS
BODY PRICE 
527,000
JPY (Tax included)
COLOR:WHITE
YEAR:2015
MILEAGE:2,850km
VEHICLE INSPECTION:With 2 years
---

HONDA
VTR250LD
BODY PRICE 
378,000
JPY (Tax included)
COLOR:WHITE
YEAR:2014
MILEAGE:8,200km
MANDATORY LIABILITY INSURANCE:EXPIRED
---

HONDA
PCX150
BODY PRICE 
233,280
JPY (Tax included)
COLOR:WHITE
YEAR:2013
MILEAGE:2,600km
MANDATORY LIABILITY INSURANCE:EXPIRED
---

YAMAHA
MAJESTY S
BODY PRICE 
227,630
JPY (Tax included)
COLOR:BLACK
YEAR:2014
MILEAGE:4,560km
MANDATORY LIABILITY INSURANCE:EXPIRED
---
---